Want To Help Out?
Looking to provide support to the Autism Society Northwestern Pennsylvania? Contribute to the cause through donations, becoming involved with our fundraisers, or volunteering for an event today!
Autism is the fastest-growing developmental disability in the United States, with 1 in 44 children diagnosed with Autism spectrum disorder. The Autism Society works every day to measurably improve the quality of life for individuals and families affected by Autism. By donating today, you can enact change and help us in our mission to create connections, empowering everyone in the Autism community with the resources needed to live fully.
We depend 100% on fundraising dollars. All gifts stay in our local area.
Your tax-deductible gift to the Autism Society NWPA will help fund out therapeutic programs, activities, educational training, and family supports. We welcome the community's willingness to help promote Autism Acceptance while making a difference in the lives of our families and their loved ones.
Donate by phone:
Donate by mail (check):
Please complete this form and mail it with your donation.
Please make checks payable to:
Autism Society NWPA
Send your form and donation to:
Autism Society NWPA
3308 State Street
Erie, PA 16508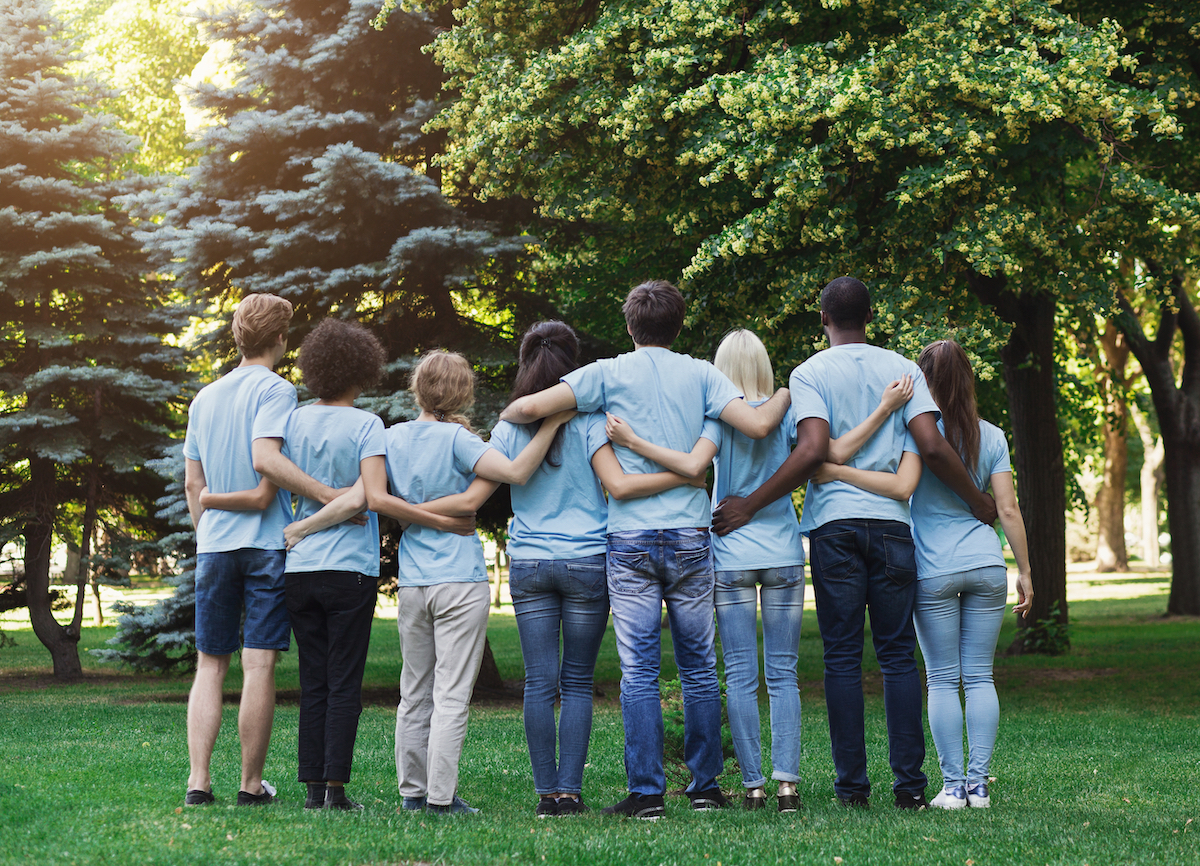 Our founding families raised money in the 1980s to make their vision of creating a supporting organization for those on the autism spectrum a reality.
Today, you can build on their legacy by making a lasting impact for today's families.
ASNWPA Membership
With your support through an annual membership, we will continue to grow and build a strong foundation for ALL our loved ones living with Autism. Autism Society NWPA has connected families to the resources they need through education, advocacy, community and therapeutic programming, and referrals.
Membership Benefits
Discount pricing for monthly events
ASNWPA merchandise discounts 5% to 25%
Discount registration for programs
Member-only appreciation events
Early access to registration
Become A Champion
Did you know, our brandmark represents the power of connection? The threads represent individuality and unique experiences; these are simultaneously interconnected and woven into the greater community. When "woven" together, these threads create a stronger, more resilient "fabric" of people working together for the Autism community.
The Autism Society has many sponsorship opportunities throughout the year for you, your company, or your foundation to get involved. We offer a variety of mutually beneficial packages.
Family Center Champion $20,000
Family Event Champion $16,000
Fundraiser Champion $10,000
Brick & Mortar Champion $5,000
Sparkle Champion $5,000
Quarterly Event Champion $4,000
Valued Friend Champion $2,600
Feed the Kids $2,400
Sponsor a Family $500
Become a Sponsor
Planned Gift
Major and gift planning are creative ways that enable you to express your personal values by combining your charitable, family, and financial goals. Through thoughtful and deliberate decisions, you plan for tomorrow… today.
Outright gifts enable you to immediately impact those on the autism spectrum. Such gifts include:
Charitable IRA Rollovers
Transferring Securities
Monthly Recurring Gifts
Corporate or Employer Matches
Vehicle Donations
Foundation Giving
We can help your foundation meet its philanthropic goals with funding for our evidence-based programs, specially designed educational facilities, family education and networking, and therapeutic life and job skills offerings on the continuum from school to employment.
Planned giving in your trust or estate often offers advantages in terms of tax benefits and ease of transfer. Such gifts may include:
Stocks, Bonds, Mutual Funds
Life Insurance Policies
Retirement Plan Asses and/or IRAs
Donor Advised Fund (DAF)
Annuities (provided the plan continues after death)
Checking, Savings or Other Accounts
Tangible Property (art/jewelry)
Beneficiary Designations
To establish the society as beneficiary, contact your insurance company, retirement account holder, financial advisor, or bank to request a beneficiary designation form. In completing the form, use our legal name and federal tax ID below:
Legal Name: Autism Society Northwestern Pennsylvania
Address: 3308 State Street Erie PA 16508
Federal Tax ID#: 46-1124803
Host an Event or Fundraiser
Help make a difference in the lives of those living with an autism spectrum disorder by hosting an event or fundraiser benefiting the Autism Society NWPA. We rely solely on fundraising dollars to offer vital programs and education to families and individuals living with Autism, as well as the broader community. Your event can create a positive impact and support a more inclusive society. Let's come together and make a lasting change for those in need!
Third-Party Fundraiser Policies & Procedures
Please check out our policies and procedures packet if interested in hosting a fundraiser.
Event Application
Ready to host your own fundraiser? Click the button below to start filling out an event form!
Learn About the Issues
Interested in learning more about the issues that could affect the lives of people on the autism spectrum? We will notify you of any important news or legislation that could affect your family.
What is Advocacy? an activity by an individual or group which aims to influence decisions within political, economic, and social systems and institutions. Advocacy for your family member or self can take place in many different context to include formal and informal. Advocacy is essential to communicate the needs for education, support, job training, housing, and more.
Click the button below to stay up to date with public policies, legislation, and other news related to people living with disabilities.
The connection is you.™
We extend our heartfelt gratitude to our valued donors, community members, and families who have wholeheartedly supported the Autism Society NWPA throughout the year. Your unwavering dedication and generosity have played a vital role in the remarkable progress we have achieved in 2022. With immense pride, we present the Autism Society NWPA Annual Report, a testament to our collective efforts in building a robust Family Center and expanding therapeutic programming. Together, we have created a safe haven for families living with autism, providing them with the support they need to thrive.
Our commitment to the local community remains unwavering. Through your unwavering support, we have been able to extend our reach, impacting the lives of individuals living with Autism and their families. By offering educational opportunities, breaking down barriers to employment, and fostering a sense of inclusion, we strive to create a more compassionate and understanding society. None of this would be possible without the selflessness and compassion demonstrated by our dedicated donors. Your contributions have allowed us to make significant strides, positively impacting the lives of countless individuals affected by autism.
To our incredible community, thank you for standing with us. Your involvement and advocacy have been instrumental in our success. Together, we will continue to build a brighter future, where individuals with Autism are embraced, supported, and empowered to reach their full potential. To the families living with Autism, we express our deep admiration and gratitude. Your resilience and determination inspire us every day. It is an honor to be part of your journey, and we remain committed to providing you with the resources and support you need.
As we reflect on the accomplishments of 2022, we are filled with gratitude and a renewed sense of purpose. Thank you once again for your unwavering support and for joining us on this incredible journey. Together, we are transforming lives and building a brighter future for all.
The connection is you.™
With gratitude,
Jay Spaeder, Board President                  Tish Bartlett, Executive Director
Become a Volunteer Today
Autism Society NWPA relies on volunteers in order to offer events, fundraisers, and leadership roles. Will you share your time and talents with us? Contact our Volunteer Coordinator (814) 455-3540 or email: volunteer@autismnwpa.org
Autism Society Northwestern Pennsylvania is a non-profit organization exempt from Federal tax under section 501c (3) of the Internal Revenue Code. "The official registration and financial information of Autism Society – Northwestern Pennsylvania may be obtained from the Pennsylvania Department of State by calling toll free within Pennsylvania (800) 732-0999. Registration does not imply endorsement." Our federal tax ID number is 46-1124803.
The Autism Society Northwestern Pennsylvania does not solicit funds through telemarketing. This ensure the majority of our gifts is used directly to improve the lives of individuals affected by Autism in our local community.
Autism Society Northwestern Pennsylvania in 2012 separately incorporated and received our 501(c)3 status. We are fiscally and legally wholly independent from Autism Society of America, sharing only the name and brand.