Walk for Autism
SAVE THE DATE – 22nd Annual Walk for Autism
Saturday, April 29, 2023
The Walk for Autism is our signature event which brings together thousands of participants and funds approximately 55% of our annual budget to maintain and increase our therapeutic programs and educational opportunities for individuals and families living with Autism in our community.
THE DHILLON FAMILY | 2023 Walk Chair Family
It is often said, "It takes a village to raise a child." This adage especially rings true for families with Autistic individuals. The Autism Society NWPA has been vital in providing ongoing support to our family through its resources and community-based programs. Our daughter, Neelym, is currently in her second year at the LEGO Social Club. This program has been instrumental in improving her confidence, social, and communication skills. We have also had the opportunity to participate in the Autism in Flight program. Through this simulation exercise, we were able to navigate through an airport with our children and learned valuable tools to ensure a safe and enjoyable flying experience. As a result, we were able to successfully embark on an international flight for the first time as a family with our two Autistic children—a vacation we will always cherish. - Kieran & Sunny Dhillon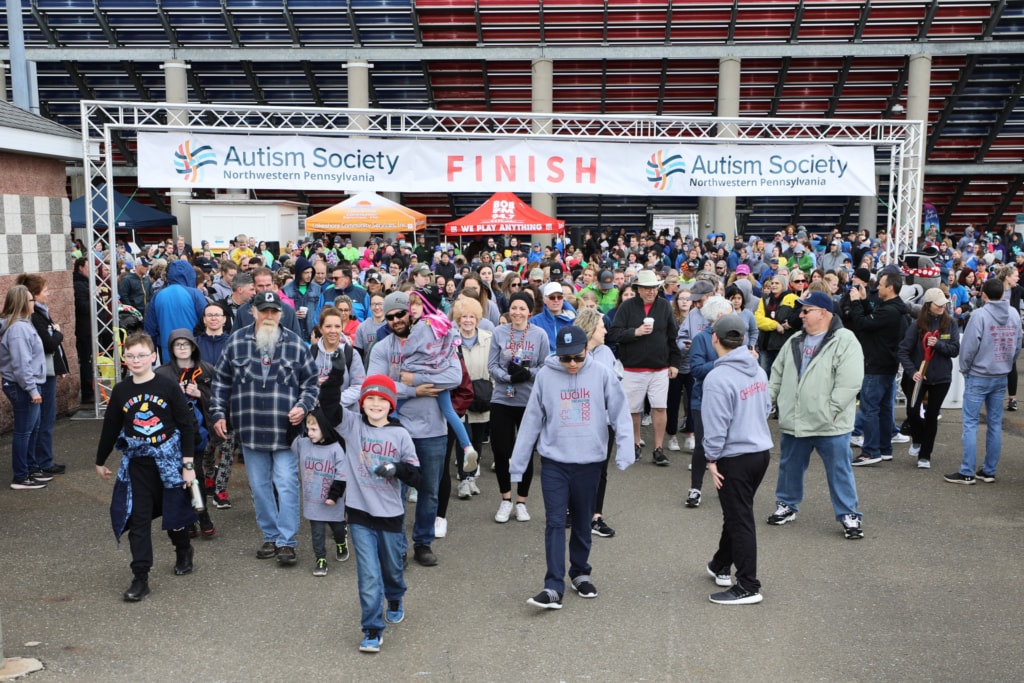 Autism Society NWPA Offers Monthly Family Sensory and Social Opportunities for Families To Get Together.
Autism Society NWPA offers monthly FAMILY sensory and social opportunities for families to get together. The monthly outings are designed to develop: community awareness and interaction through structured community based experiences; and develop and maintain recreation and leisure skills. The outings are opened to all families living with an autism spectrum disorder.
As you gain knowledge and try to make sense of this disorder, please know that many of the people here have probably experience some or all of the emotions you may be going through at this time. We want to help!
If you would like to be linked with a parent who may have a child close in age to yours or who might have specific information about a therapy or particular topic of interest, please contact our office at (814) 455-3540. We will be happy to find someone for you to speak with who can be of assistance. Often times, just talking to someone who has "been there" can really help.
Calendar
A (+) icon, next to an event's date, indicates that the event spans multiple dates. Click "Read more" on the event to view details about the specific dates for the event.
Request A Parent Resource Kit
Parent Resource Kit Request