OVR 101: Youth & Adult Services, Sign-up, and Q & A
Main Event – OVR 101: Q&A and Streamline service sign-up.
Thursday, November 30, 2023
5:30pm
Autism Society NWPA Family Center – 3308 State Street
Free and open to the public
Community Outreach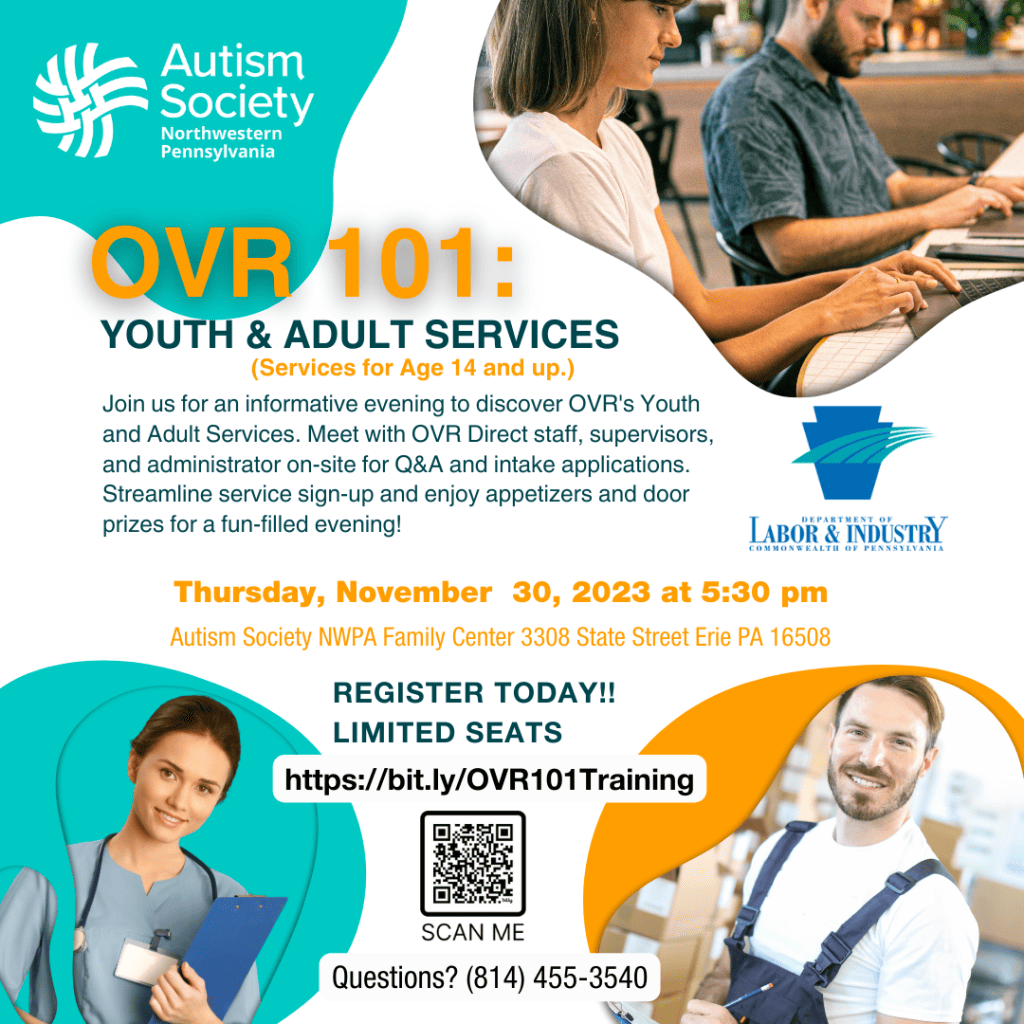 Join us for an informative evening to discover OVR's Youth and Adult Services. Meet with OVR Direct staff, supervisors, and administrator on-site for Q&A and intake applications. Streamline service sign-up and enjoy appetizers and door prizes for a fun-filled evening! Don't miss out!
Request A Parent Resource Kit