Will you help us BUILD DREAMS?
Main Event – Erie Gives 2023
Tuesday, August 08, 2023
8:00 AM – 8:00 PM
ONLINE ONE DAY OF GIVING
Campaign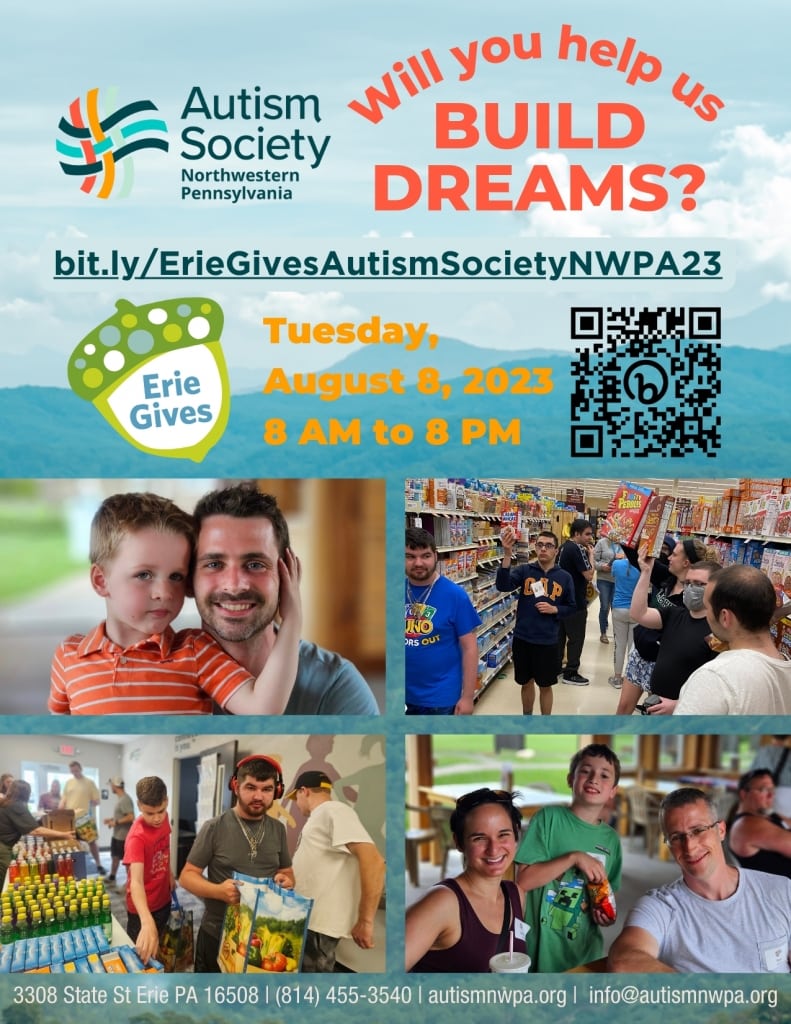 We're dedicated to helping more individuals and families living with Autism. By making a gift to us on August 8, 2023, through Erie Gives Day, you can join our vision of "Creating a world where everyone in the Autism community is connected to the support they need when they need it."
With 100% dependence on fundraising dollars, your contribution directly impacts essential programs, support services, and education efforts. Together, let's create a brighter future for the Autism community.
Request A Parent Resource Kit