Snow Tubing….fun for the entire family!
Event
Sunday, January 26, 2020
3:00 pm – 7:30 pm (in shifts)
Mount Pleasant of Edinboro – 14510 Mt Pleasant Road Cambridge Springs PA 16403
MEMBERS:  $6.50 per person;  NON-MEMBERS & MEMBER GUEST:  $12.50 per person
Family Sensory & Social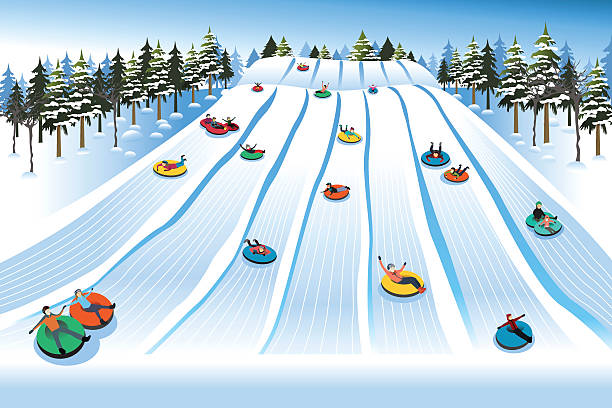 Snow Tubing event has been RESCHEDULED  due to weather.  The event will be held on SUNDAY, JANUARY 26, 2020
PLEASE NOTE:  We have been in contact with Mt. Pleasant.  They have suspended operations until the beginning of the week (January 13, 2020) until they can safely open for winter sports.  We will update all registered guests once we have more information about the outing on January 19th.  As of now, we are still planning on snow tubing on the 19th.  We will email and post if the plans change due to Mother Nature.
Tube 600 feet down 8 exciting chutes. BUT hang on, because it's a 6 story drop.  MUST BE 42″ TO RIDE.
The fire will be roaring and the hot chocolate brewing…make it a family day!
SHIFTS: (must be selected when registering)
3:00 PM – 5:00Pm
5:30Pm – 7:30Pm
NO Charge for those not tubing
Cancellation/Refund Policy
Cancellations made 7 days or more in advance of the Family Sensory & Social event date, will receive a full refund minus the fees.   We are unable to make any refunds after the 7-day period. Thank you for your understanding.
Request A Parent Resource Kit