Week 1 | Digital Basket Auction
Blog Post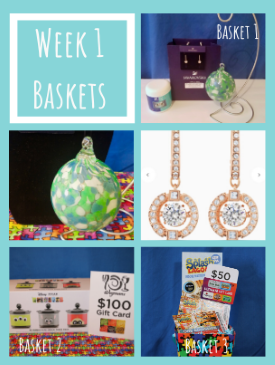 It's WEEK 1 of our Digital Deluxe Theme Basket Auction and we are excited to be offering three amazing baskets! Tickets will be on sale until midnight on Sunday, May 3 and winners will be announced on Monday, May 4.
The following auction baskets will be available from Monday, April 27 to Sunday, May 3.  The winners will be announced on Monday, May 4.
Basket 1: Crystal and Glass Elegance
Dahlkemper's Jewelry Swarovski Drop Earrings and Jewelry Cleaner
Glass Growers Gallery Green Blown Glass Ornament and Stand
Basket 2: Pixar Party with Wegmans
$100 Wegmans Gift Card
Pixar Mini Crock Pot Three Pack
Basket 3: Ultimate Splash Basket
Two (2) Splash Lagoon Passes
$50 Ultimate Gift Card
Tickets are $1 each or $20 for 25 and can be purchased ONLINE starting Monday, April 27, or by calling Autism Society NWPA at 814-455-3540.
~You choose how many tickets you want to enter for each basket.
~Every basket is valued at a minimum of $125
Let the auction begin!